3 Simple Steps to become a client

Give us a call
One of our portfolio managers will discuss with you to assess your needs and determine if you meet the requirements to become a client.
This initial phone conversation will also give you the chance to ask questions and determine whether Medici can help you reach your financial goals.

Meet our portfolio managers
The in-person meeting gives you a better understanding of our investment strategy, while allowing us to get a better picture of your financial situation.
We will write up a mandate specific to your situation and establish a financial plan that will help you reach your goals.

Medici takes care of everything else
No need to worry! At this stage, Medici takes care of preparing all the necessary documents to open your new investment accounts with our trustee, the National Bank Independent Network. We take care of the follow-up, we verify transfers, and we purchase and sell the securities according to the agreed-upon mandate.
From the start, you receive an online login that allows you to monitor the evolution of your portfolio.
The principles behind Medici
What you need to know about Medici
No hidden fees and no expensive middlemen here. We are both your financial advisor and your portfolio manager. Our return statements are clear, after fees, compared to the appropriate benchmark, and accessible at any time. We communicate with you regularly and honestly, and we're not afraid to own up to our mistakes. You can easily reach our team to get answers to your questions.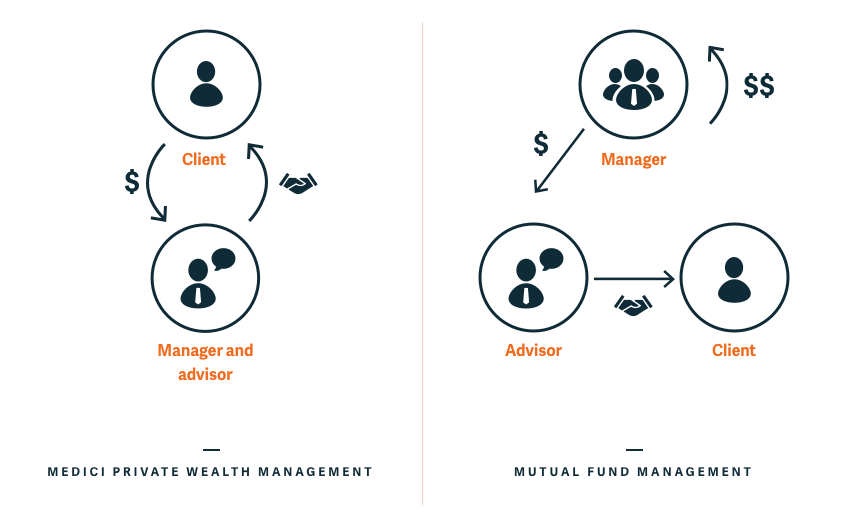 We are passionate about businesses, not about stock price movements. It can take over a hundred hours of research and analysis to determine the right price that we are ready to pay in order to acquire an exemplary company's stock. Once we have targeted the right company, we continue our research in order to increase our understanding of their business. This work means we invest with confidence and avoid diluting a portfolio's potential for growth with too many positions. Our portfolio managers own the same securities as the ones they buy for our clients. If a company isn't good enough for us, it isn't good for you either.
We put the interests of our clients before those of our firm or its portfolio managers. The reason for the practices we put in place is to ensure client satisfaction, not the profitability of our firm. For example, we meet our clients individually once a year in order to help them set realistic financial goals. Once these goals are decided on, we accompany them to help them achieve the goals in question.
We do not work in "silos". Our portfolio managers are part of a multidisciplinary team, in which members combine their skills and assets to offer you the best service possible. Instead of benefiting from one portfolio manager, our clients have access to an entire team, no matter what their needs are.
Medici was founded on the same principles we would've liked to find as clients, that is: a portfolio management service that is accountable, personalized, and transparent.
Carl Simard and Dany Foster co-founders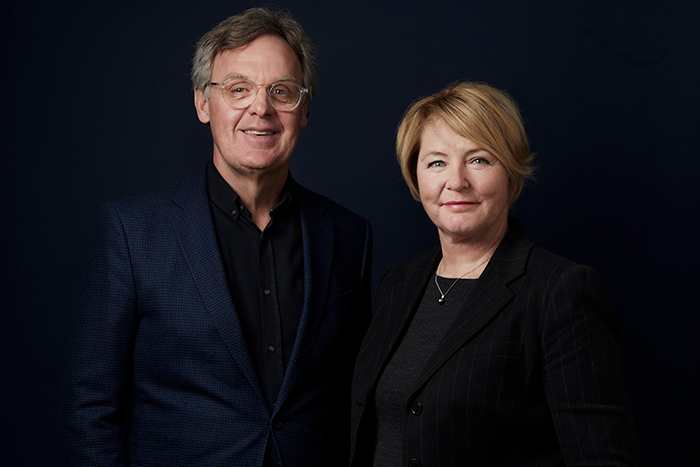 Adherence factors
In order to ensure high standards, Medici asks that its clients adhere to the five selection criterias below. Clients who understand these requirements can become true partners in the management of their portfolios.